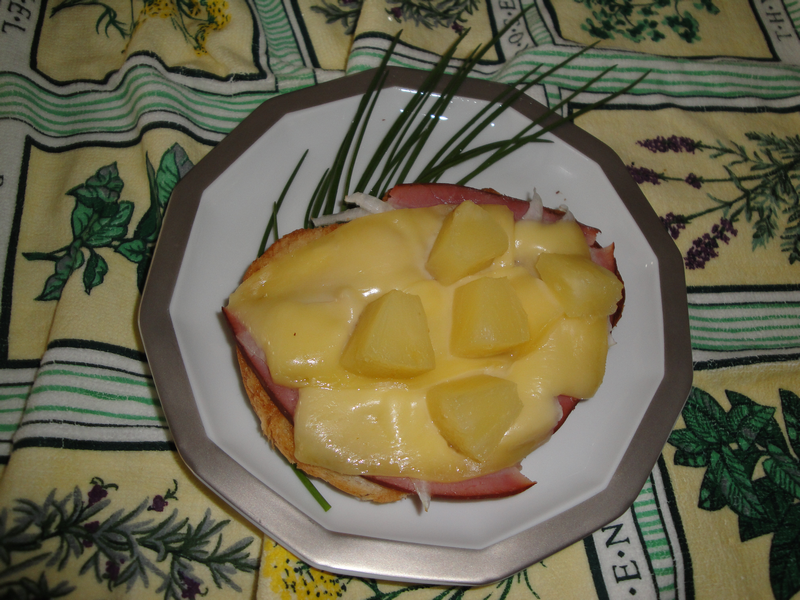 2 slices    Rye Bread
    4 oz    Smoked Deli Ham, sliced thin
    3 oz    Swiss Cheese, sliced thin or shredded
   4 tbs    Pineapple Titbits, drained
               Butter
Directions:
Preheat oven to 350°F.
Spread some butter on one side of each piece of bread.
Divide ham and cheese into 2 equal portions for each sandwich.
Layer the ham onto the buttered bread side.
Spread 2 tbs pineapple onto the ham.
Top with cheese.
Place on a cookie sheet and bake until cheese has melted.
Italian or French Bread can be substituted for the Rye Bread