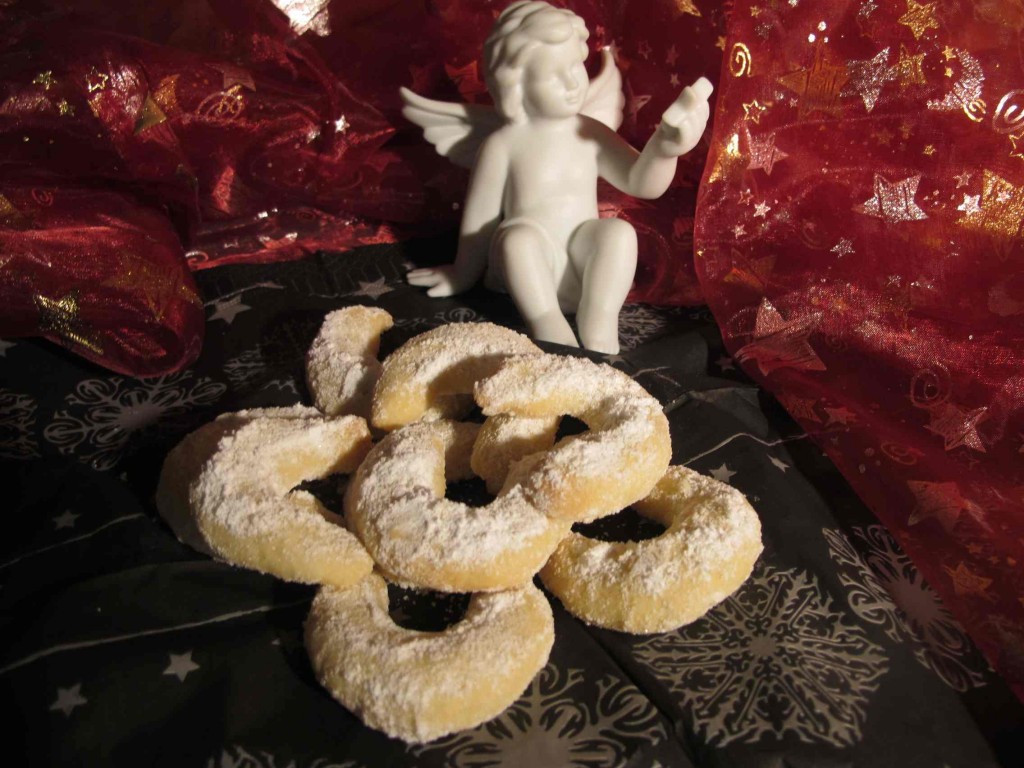 Many of our recipes come from a cookbook our mother started over 80 years ago or from her directly and it seems that over the years she changed some recipes or different members of our family adapted the recipes to better fit their taste and needs.
Here is the version my sister posted on our German site ingeskueche.com.
.
Ingredients:
210 g      Unsalted Butter
125 g      Sugar
       1      Vanilla Sugar
       1      Egg
200 g      Almonds, blanched and ground
280 g      Flour
For coating :
       5     Vanilla Sugar (about 40g)
  75 g     Confectioners Sugar
Cream butter, add sugar and egg, beat together.
Add flour and then knead in almonds until well blended.
Cover with plastic wrap and refrigerate for one hour.
Cover baking sheet with parchment paper.
Pinch off a ¾ inch ball of dough and shape into crescent.
Place on parchment paper leaving 1 inch space between cookies.
Bake at 300°F for 20 minutes or until light golden.
mix Vanilla sugar and confectioners sugar together
Allow to cool slightly, so they will not break, and roll in vanilla sugar mix.
Makes about 4 dozen.