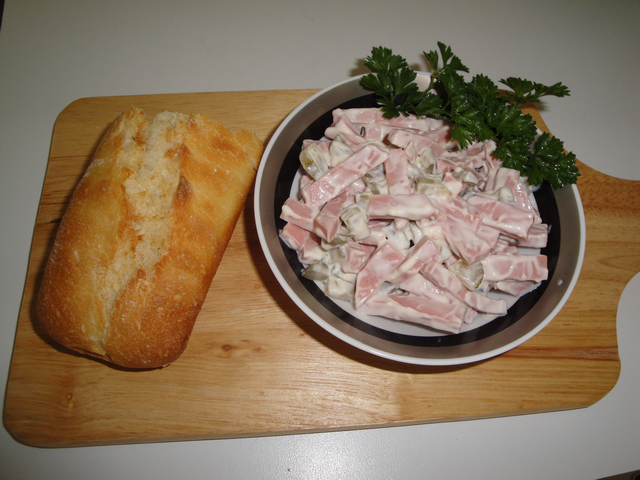 Ingredients:
  1 lb    Luncheon Meat sliced medium
     2    Large Sweet-Sour Pickles (see picture below)
1Tbs    Juice from Pickles
           Mayonnaise
Directions:
Slice assorted luncheon meats (ham, bologna, onion loaf for example) into strips. Finely dice the pickles.
Mix luncheon meats and pickles together, then fold in enough mayonnaise to make it creamy.
Serve with with a hearty bread or roll.