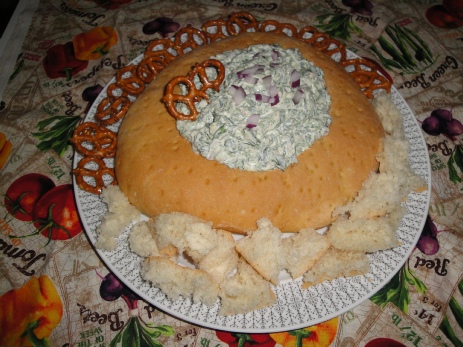 Ingredients:
 1 cup    Mayonnaise
 1 cup    Sour Cream
       1    Frozen Spinach, 10 oz package
 1 pkg    Knorr Vegetable Soup
¼ cup    Red Onion, finely diced
Directions:
Thaw and drain the spinach.
Squeeze out excess water and finely chop the spinach.
 Mix all the ingredients together and refrigerate at least 6 hours before serving.  
Can be served in a hollowed out round bread.
Use the bread that was removed for dipping.
Add more Mayonnaise and Sour Cream if necessary.