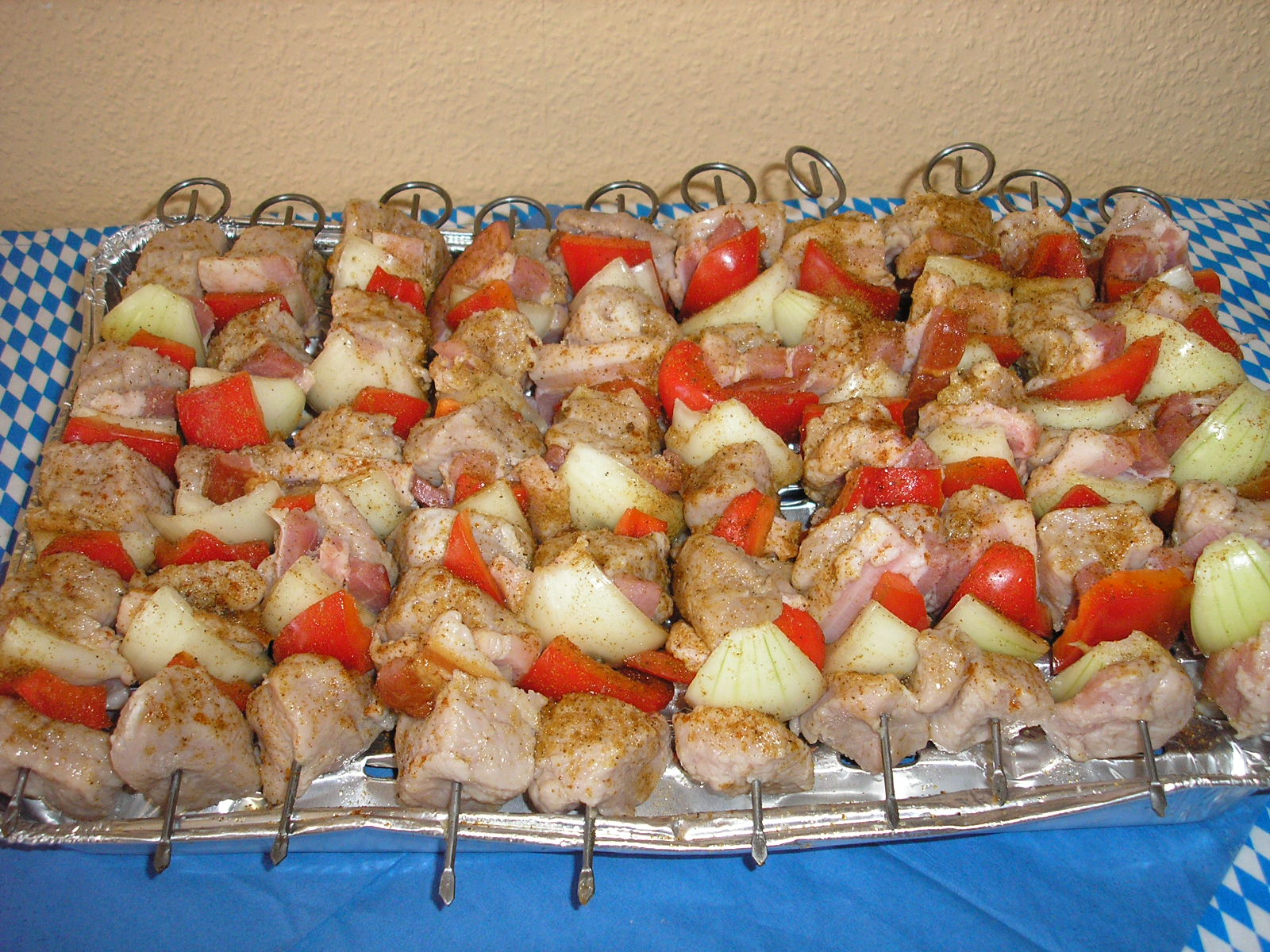 Cut lean pieces of pork into cubes.
Stick on long skewers together with Bacon, Onion slices and Red Peppers.
Season with Grill Seasoning and BBQ.
Serve with our Curry Ketchup.
Excellent meat choices for this dish are pieces from a fresh Ham, Pork Sirloin and also boneless Pork-loins.
Fresh Ham is uncured and not smoked.