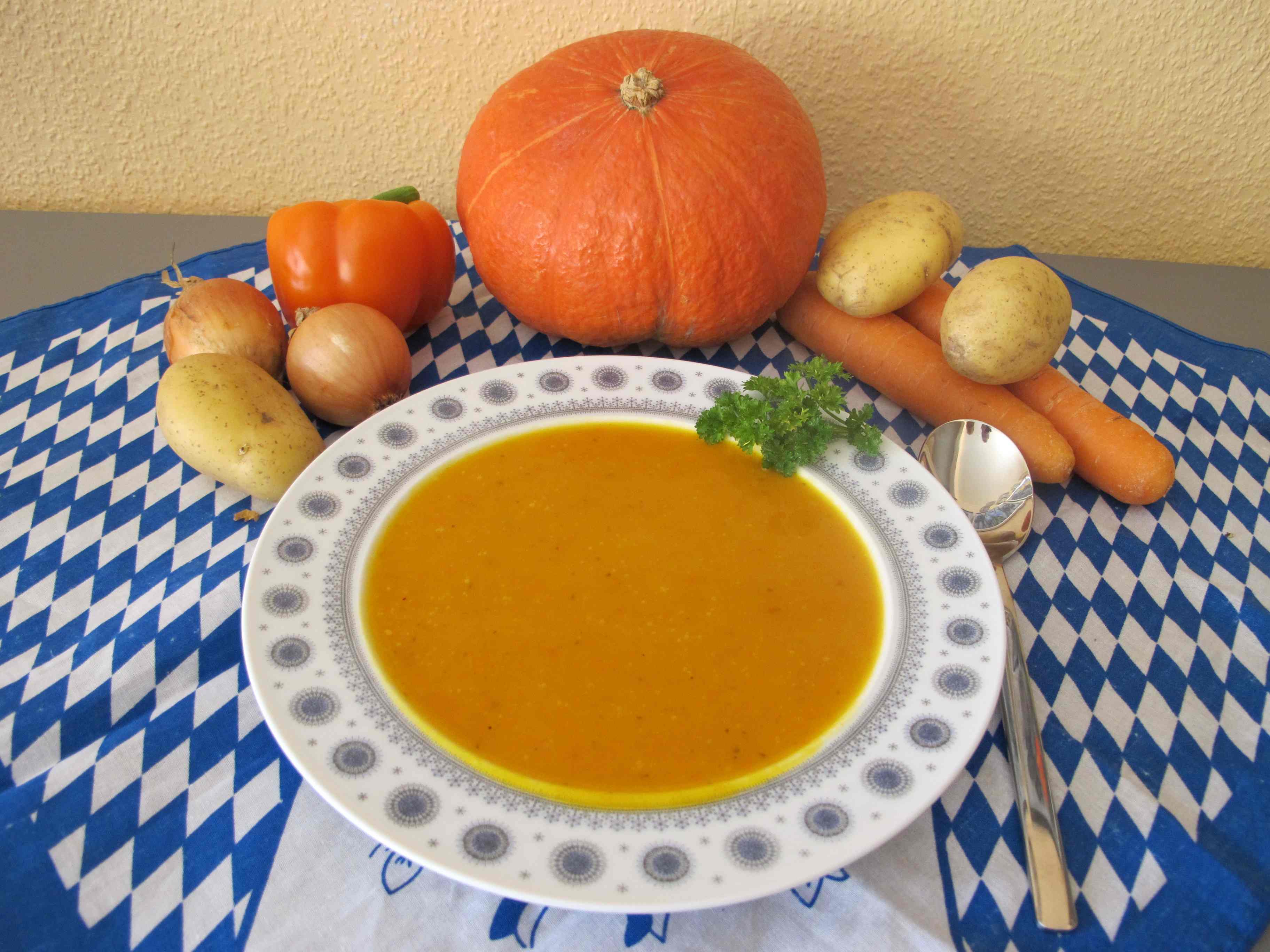 Ingredients:
        3 ½ lbs    Baby Red Hubbard Squash (Hokkaido Pumpkin)
          300 g    Carrots
          300 g    Potatoes
          150 g    Onions
               1 l    Vegetable Broth
              ½ l    White Wine, dry (optional)
           2 tbs    Oil
100 – 200 g    Salad Shrimps
                      Salt, Pepper, Turmeric, Chili and Curry Powder to taste
Directions:
Cut the squash in half and remove seeds and peel. Clean carrots and potatoes and dice together with the squash.
In a large pot saute the finely chopped onion until glassy.
Add the potatoes, carrots and squash.
Pour in the broth and wine.
Simmer for about 15 minutes until vegetables are soft.
Puree with an immersion blender.
Season with the salt and spices to taste.
Add the shrimp, bring to a boil and the soup is ready to serve.
To garnish or enhance the taste add Crème Fraîche or Sour Cream.
We use a Braun Immersion Blender,
which is not available in the USA anymore (120V).