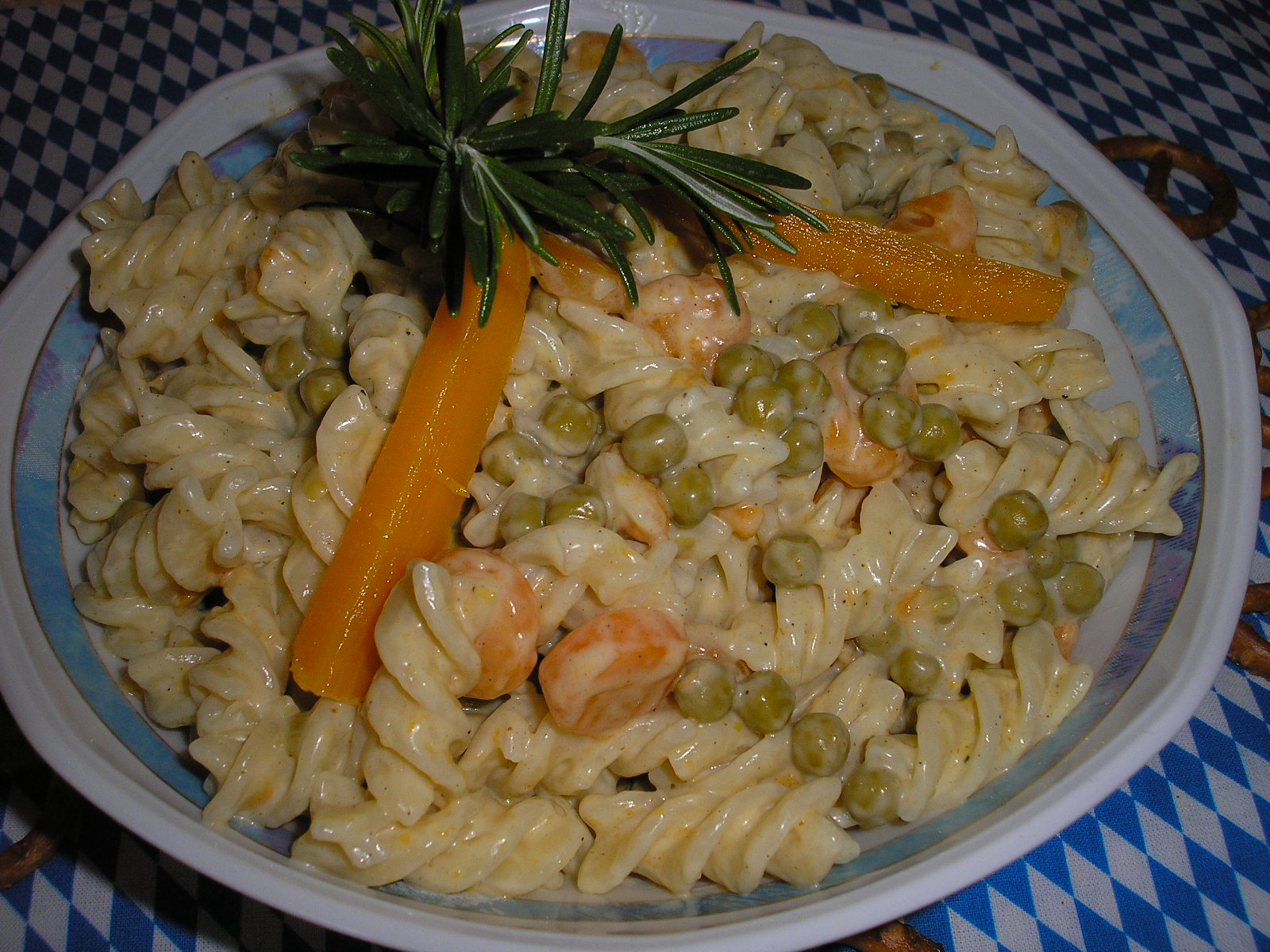 Ingredients:
    1 lb    Noodles (Fusilli)
       1    Onion (about 100 g)
 1 can    Peas and Carrots  (800 g)
  8 tbs    Mayonnaise
  8 tbs    Herb Vinegar
  2 tbs    Sugar
  1 tsp    Salt
  1 tsp    Pepper
  2 tsp    Curry Powder or to taste
Directions:
Cook noodles al dente. Drain, rinse with cold water then place into a bowl.
Finely dice onion and drain peas and carrots.
Carefully mix all ingredients together.
An excellent side dish for BBQ'd Pork