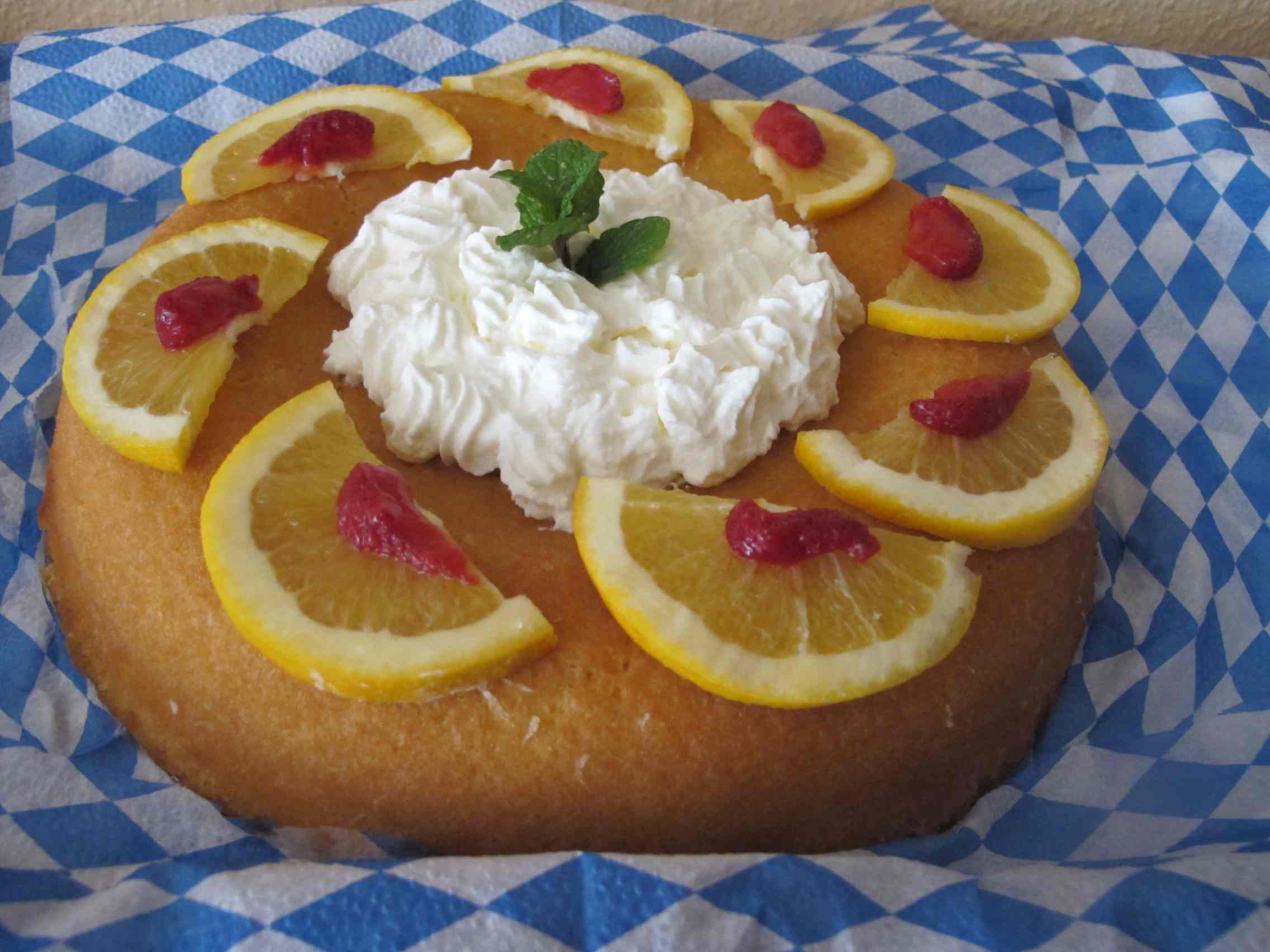 Ingredients:
        3    Eggs
 150 g    Sugar
1 pinch    Salt
  150 g    Flour
    14 g    Baking Powder
   3 tbs    Milk
   3 tbs    Olive Oil
for the Syrup:
150 ml    Water
  100 g    Sugar
150 ml    Orange Juice,  freshly squeezed
100 ml    Rum, 80 proof
Directions:
Beat the eggs with the sugar and salt until well blended.
Combine flour with baking powder and slowly fold into the egg mix.
Add the milk and oil and knead.
Transfer dough to a round, buttered bundt cake form and bake at 350ºF for about 20 minutes.
In meantime heat the water and dissolve the sugar in it, bring to a boil, add the orange juice and bring up to a boil again.Remove from heat and add the rum.
Take the baked cake out of the oven and soak with half of the orange-rum-syrup.
Flip the cake on to a cake platter and drizzle the rest of the syrup over it.
Let cool and decorate with orange slices.
Excellent with Whipped Cream for an afternoon Kaffeeklatsch
or served with fresh fruit as a desert.