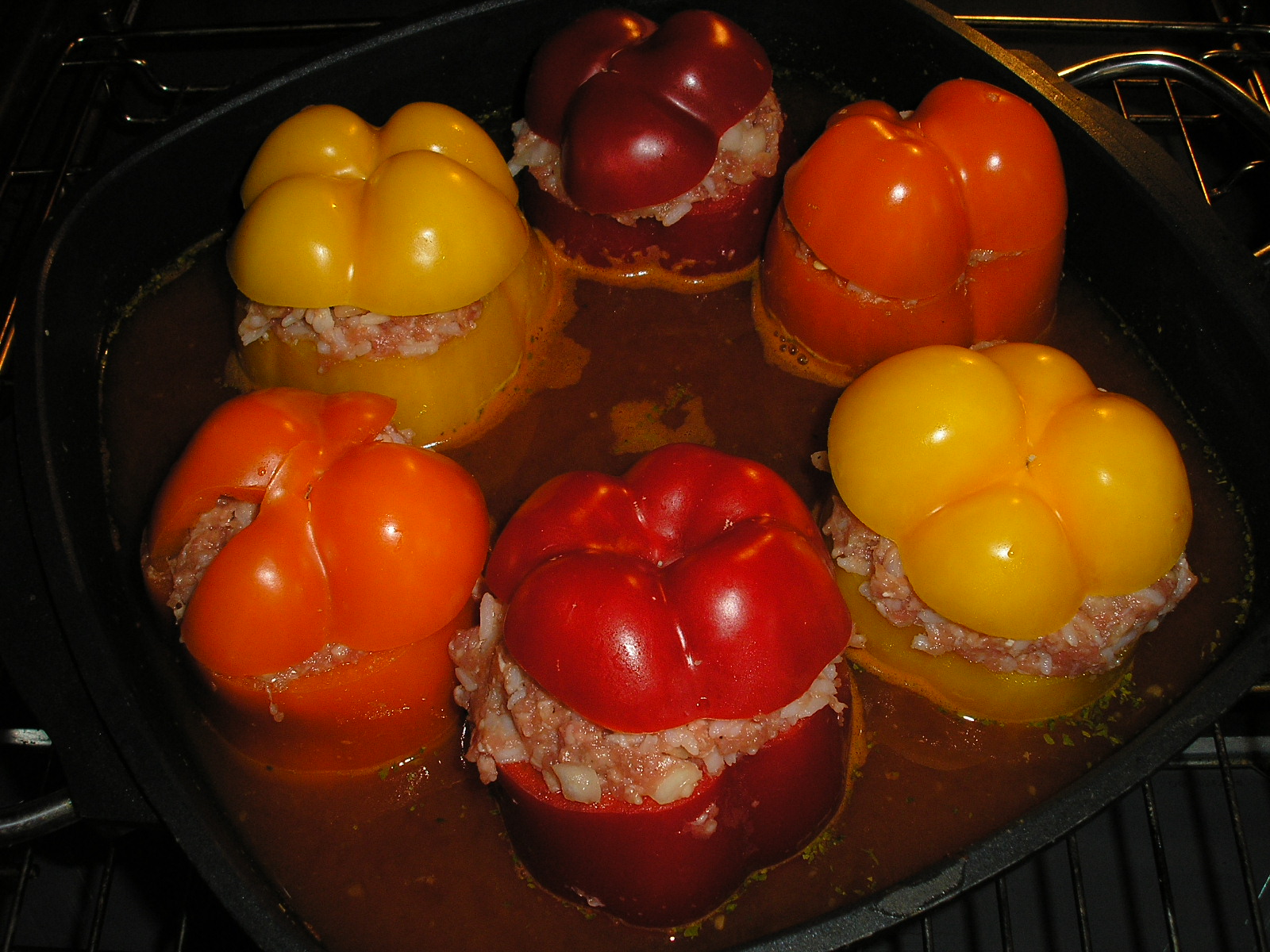 Ingredients:
           4    Green, Yellow or Red Peppers
   1½ lbs    Ground Beef
     3 tbs    dried minced Onions
  1½ tsp    Instant Beef Bouillon
 1/8 tsp    Garlic powder
    ¼ tsp    Black Pepper
     1 tsp    Salt
           1    Egg
1-2 cups    cooked Rice
   2 cans    Tomato sauce
Directions:
Cut top off the peppers and clean out the insides.
Thoroughly mix the 8 ingredients from the meat down together with a ¼ cup of water.
Press the mix into the peppers slightly heaping and cover with the top of the peppers.
Place in a roaster and pour the tomato sauce over it.
Bake covered at 350° for 1-1½ hours until meat is done. Replenish fluid with hot water if needed.
Check temperature with meat thermometer which should be above 170°F.

Depending on the size of the peppers, there might be enough meat for more.