A Bavarian Favorite
Ingredients:
        8    Pig Hocks (from the Ham about 1½ lbs each)
2 cups    Beer (Pilsner)
        1    Onion, large
              Salt
              Pepper
              Paprika
              Caraway (ground)
Directions:
Season the hocks with salt, pepper and rub with paprika.
Score the skin with a sharp knife in a cross cross pattern.
Place the hocks on a baking sheet with the skin down.
Cut the onion into 8 sections and place these between the ham hocks.
Combine 2 cups of water with 1 cup of beer, add caraway powder to taste and pour over hocks.
Roast the meat in oven at 350ºF for 1 hour, basting them with beer occasionally.
Flip the meat and repeat for another hour.
After that time turn the heat down to 210ºF and roast for another 2 hours at that low temperature.
In the last 20 minutes add the remaining beer and set your oven to broil to make the skin crispy.
Serve with Dumplings and Sauerkraut.
Left over meat is good on a sandwich with horseradish mustard.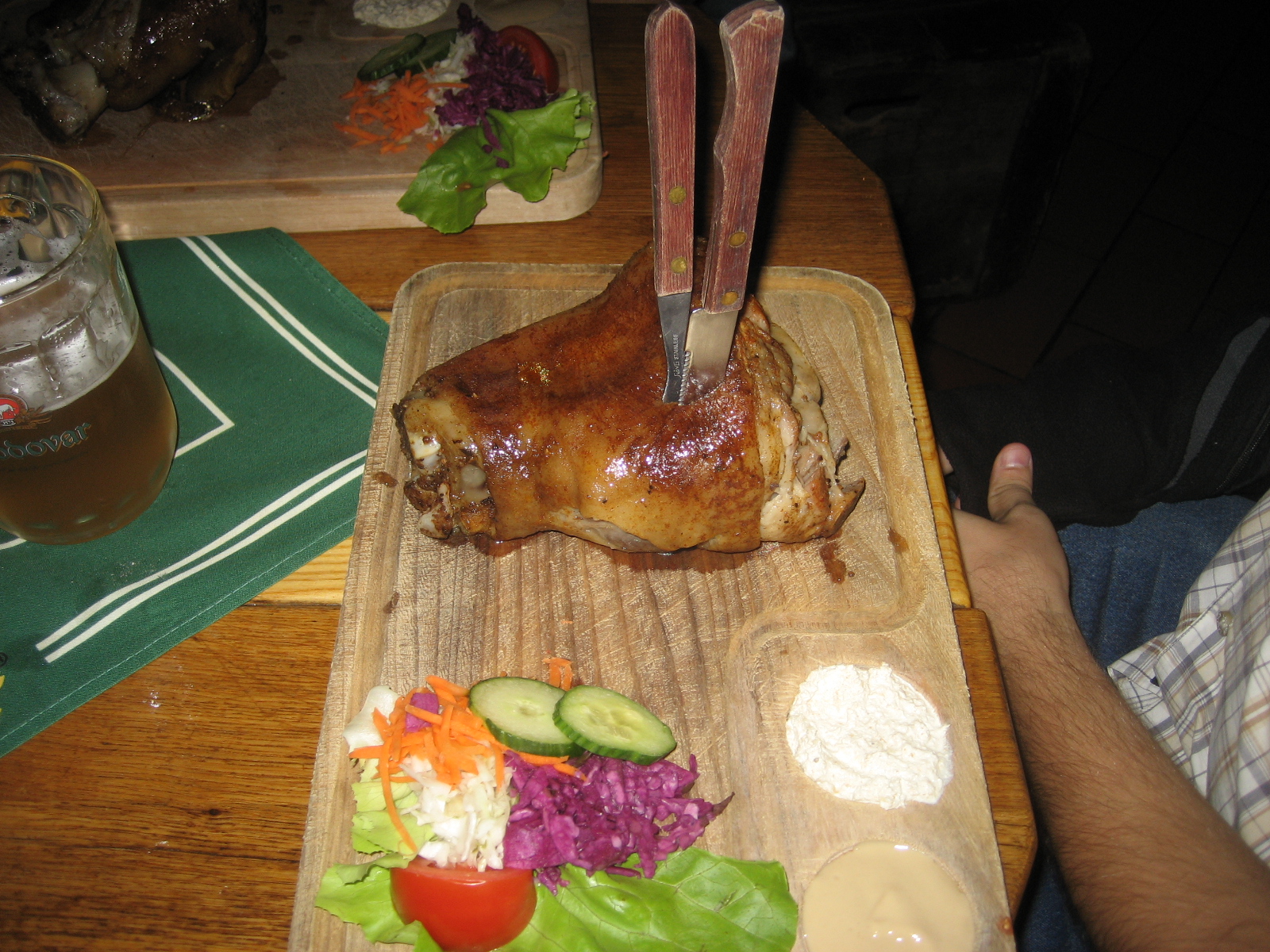 Ham Hock served at the unique Restaurant Ve Skále in the Czech Republic.
Ham Hocks are cut from the ham, while the Shoulder Hocks are usually just called Pork Hocks and are a lot smaller with less meat. See picture below: