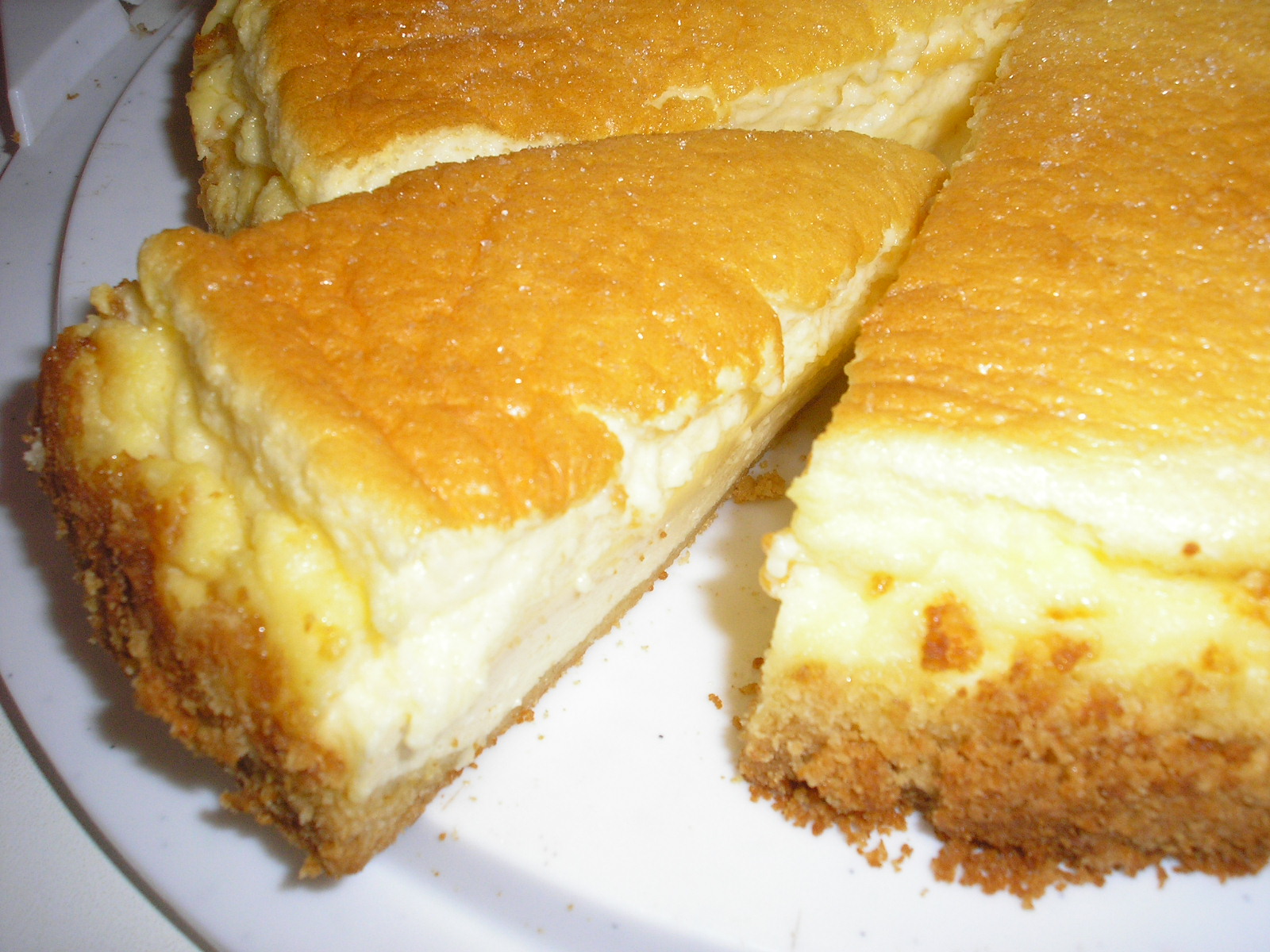 Ingredients:
For the Dough:
           70 g      Unsalted Butter
                1      Egg Yolk
           70 g      Sugar
         125 g      Flour
          1 tsp      Baking Powder
For the Filling:
         500 g      Ricotta Cheese
                2      Eggs
         100 g      Sugar
        ½ Pkg      Dr. Oetker Vanilla Pudding
   2-3 drops      Vanilla Extract
For the Topping:
           ½ l      Milk
        100 g     Unsalted Butter, soft
        1 pkg     Dr. Oetker Vanilla Pudding
         3 tbs     Sugar
             4      Eggs
Directions:
Cream the butter add sugar and egg yolk.
Combine flour and baking powder and stir into the butter/sugar mix.
Prepare a 28 cm Ø spring form with butter and coat with breadcrumbs.
Knead the dough one more time by hand and press into the form.
For the filling mix the cheese with the sugar, vanilla extract, vanilla pudding powder and eggs.
Spread out over the dough in the spring form.
Bake in a preheated convection oven at 325ºF for 20 minutes. Cake should be lightly brown.
In the mean time heat the milk and melt the butter in it. Add the pudding powder and sugar, finish cooking the pudding and cool in a cold water bath.
Separate the eggs and stir the egg yolks into the pudding.
Beat egg whites with 1 tbs warm water until stiff peaks form and fold into the pudding.
Remove the cake from the oven, spread the pudding mixture over the top of the cake and bake for another 35 – 40 minutes until golden brown.
To avoid the cake from falling too much, remove the cake after 20 minutes of the final baking time and carefully loosen the cake away from the spring form with a knife.
Cover with aluminum foil for the last 20 minutes in the oven.
Sprinkle with sugar .