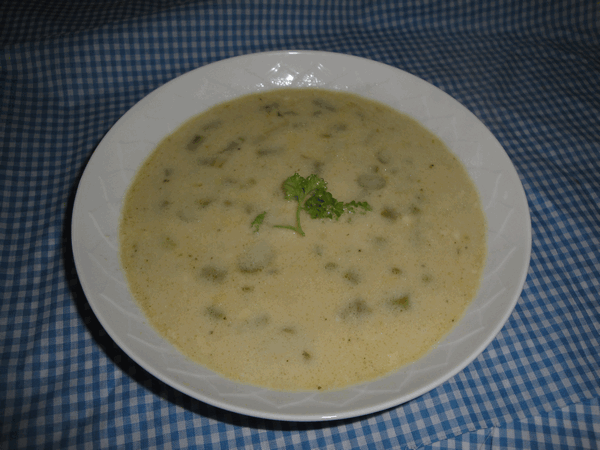 Ingredients:
     1 tbs    Butter
     2 tbs    Flour
  1¼ cup    Milk or Half & Half
     1 can    Asparagus
1½ cups    hot Water
           3    Chicken Bouillon Cubes
Directions:
You will need a pot large enough for all the ingredients.
In the pot melt the butter, stir in the flour, mix thoroughly and then slowly add the milk, stirring constantly.
Add the remaining ingredients and simmer for 15-20 minutes.
Salt and pepper to taste.
If you cooked asparagus for another dish, you can use the left over water instead of hot water for a stronger asparagus taste.   
This can also be done with cauliflower and in this case you can
use frozen or leftover unseasoned cooked cauliflower.
We linked to larger quantities
to get a more reasonable price!