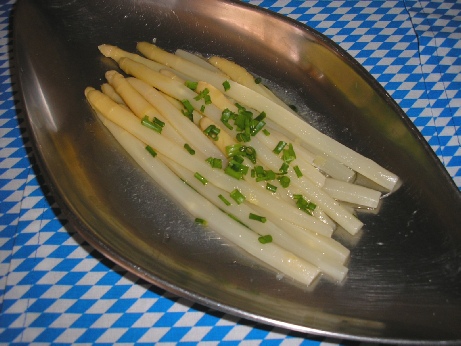 Ingredients:
    1 can    Asparagus
1 bunch    Fresh Chives
    4 tbs    White Vinegar
    2 tbs    Water
    2 tbs    Vegetable Oil
    2 tbs    Sugar
                Salt and Pepper to taste
Directions:
Drain asparagus.
Chop chives or onions.
Place asparagus on a serving platter and sprinkle with chives.
In a small bowl combine vinegar, water, oil, sugar, salt and pepper.
Mix thoroughly.
Pour over asparagus and allow to marinate for ½ hour.
White or green asparagus can be used.