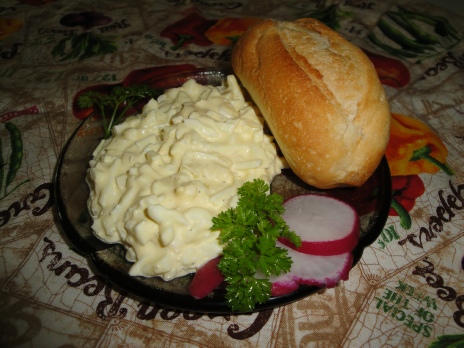 Ingredients:
          6    Eggs, hard boiled
 6 slices    Swiss Cheese
    2 tbs    Onions, minced
   Touch    White Vinegar
                Salt & Black Pepper to taste
                Mayonnaise
Directions:
Dice the eggs.
Slice the cheese into short strips.
Mix together the eggs, cheese and onions.
Add enough mayonnaise to make it creamy, add vinegar.
Taste, adjust salt, pepper and vinegar.