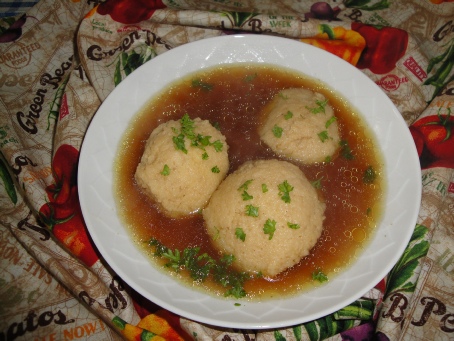 Ingredients:
    85 g    Cream of Wheat
    35 g    Butter, soft
         1    Egg
1 pinch    Salt
1 pinch    Nutmeg
 6 cups    Beef or Chicken Broth
               Fresh Parsley or Chives
Directions:
Bring the broth to a boil.
In a bowl combine the soft butter, stir in the Cream of Wheat, then add the egg and seasoning.
With two teaspoons shape the dumplings and drop them into the broth. Repeat until all the dough is used up.
Gently boil for 20 minutes.
Allow to rest for 5 minutes.
Serve with chopped chives or parsley.