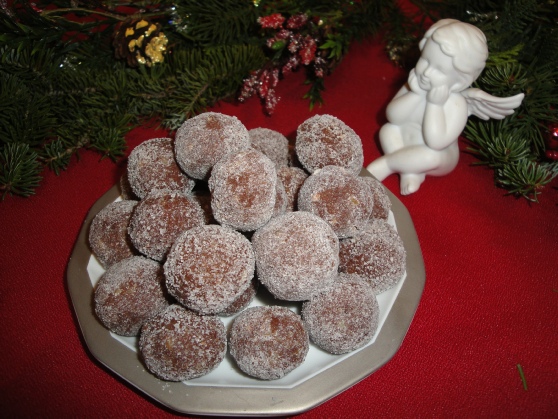 Ingredients:
1 cup    Vanilla Wafers
1 cup    Confectioners Sugar
1 cup    Pecans or Walnuts
 2 tbs    Cocoa
 2 tbs    Light Corn Syrup
¼ cup    Brandy or Rum
             Granulated Sugar
Directions:
Finely chop the nuts.
Crush vanilla wafers in a plastic bag with a rolling pin or chop in a blender.
Mix all the dry ingredients together.
Add the rum and corn syrup and knead together.
Form into balls ¾ inch in diameter and coat with granulated sugar.
Store in air tight container with wax paper between each layer.