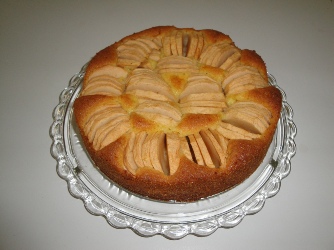 Ingredients: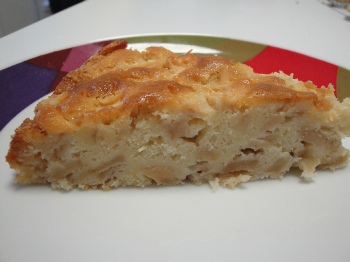 2    Egg Yolks
       2    Eggs
140 g    Unsalted Butter
140 g    Sugar
    7 g    Baking Powder
140 g    Flour
 2 lbs    Apples
Directions:
Butter 22 cm (8½ inch) spring form and coat with bread crumbs.
Beat the butter and the sugar and slowly add all the eggs.
Mix flour with baking powder and add to egg mixture beating until thoroughly blended.
Take half of the apples, diced them, mixed them into half of the batter and poured it into the form.
Then pour in the remainder of the batter, slice the rest of the apples and arrange them fan like on top of the cake.
Bake at 350°F for about 55 minutes or until toothpick comes out clean.