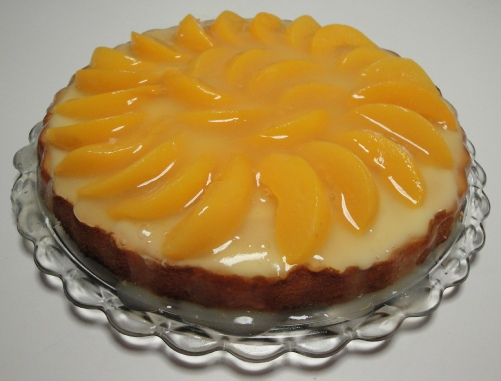 Ingredients: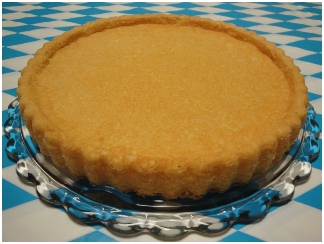 4    Eggs
  150 g    Sugar
      9 g    Vanilla Sugar
  150 g    Flour
      7 g    Baking Powder
100 ml    Vegetable Oil
Directions:
Butter an 11 inch flan pan and coat with breadcrumbs.
Preheat oven to 335°F.
Beat together the eggs and sugars until frothy.
Fold in the flour and baking powder and in the end the oil.
Pour into  flan pan and bake for 20 minutes.
Test with a toothpick, when it comes out clean the it is done.
Remove the hot flan from the form and cool on a rack.
Cover inside of flan with fruits and/or berries.
Harder fruits such as pears, etc. should be poached to soften before using or use canned.
Can be covered with clear glaze.
Tip: Prepare a vanilla pudding and spread on the flan before adding the fruits to prevent the juices from seeping into the cake, making it soggy.