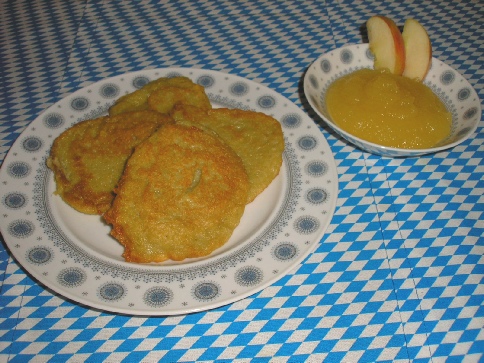 Ingredients:
 2 lbs    Potatoes
      2    Eggs
4 tbs    Flour
1 tsp    Salt
            Vegetable Oil for frying
Directions:
Wash and peel the raw potatoes and finely grate them.
Mix in the eggs, flour and add salt.
Heat 2 tbs of oil in a frying pan.
Spoon in 1 tbs of batter and fry over medium heat on both sides until they are golden brown.
Let them drain on paper towel.
Serve with apple sauce.
Also excellent as a side for meat dishes, soups or salads.