Pound cake with Fruits "Eischwerkuchen", without Butter.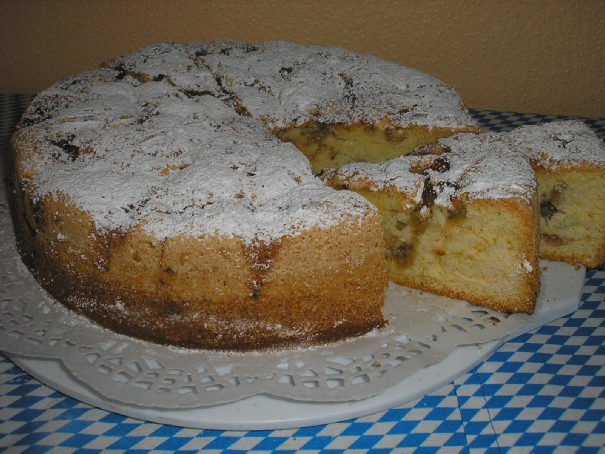 Ingredients: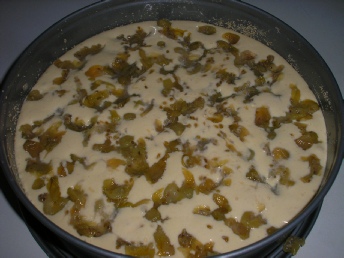 6    Eggs
               Sugar
               Flour
      9 g    Vanilla Sugar
      7 g    Baking Powder
   2 tbs    Water, lukewarm
zest of    ½ Lemon
1 glass    Gooseberries
Directions:
Butter the spring form (10½ inch) and coat with breadcrumbs.
Preheat the oven to 325°F.
Place the fruits in a sieve to drain.
The weight of the eggs determine the quantity of flour and sugar needed.
First weight the eggs in the shell.
Weigh up an equal amount of sugar then add the vanilla sugar to it.
Weigh up an equal amount of flour and add the baking powder to it.
Separate the eggs.
Beat the egg whites with water until stiff peaks form, set aside.
Beat together the egg yolks, lemon zest and sugars until frothy.
Gradually add the flour and mix thoroughly, the dough will be crumbly.
Fold in the egg whites.
Stir in the fruits and pour into the prepared spring form.
Bake for 50-60 minutes in convection oven.
Test with a toothpick, when it comes out clean the cake is done.
Dust with confectioners sugar when cake has cooled.
Other fruits can be used instead of gooseberries.
Ei-schwer-kuchen directly translated egg heavy cake or egg weight cake.