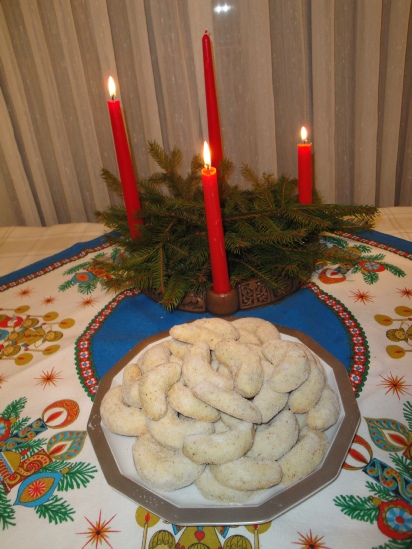 Ingredients: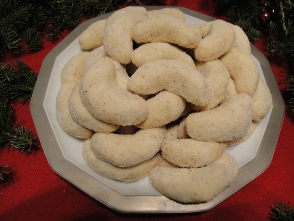 210 g    Unsalted Butter
125 g    Sugar
       1    Egg
150 g    Almonds, blanched and ground
275 g    Flour
   3-4    Vanilla Sugar for dusting
Directions:
Cream butter, add sugar and egg, beat together.
Add flour and then knead in almonds until well blended.
Cover with plastic wrap and refrigerate for one hour.
Cover baking sheet with parchment paper.
Pinch off a ¾ inch ball of dough and shape into crescent.
Place on parchment paper leaving 1 inch space between cookies.
Bake at 300°F for 20 minutes or until light golden.
Allow to cool slightly, so they will not break, and roll in vanilla sugar.
Makes about 4 dozen.