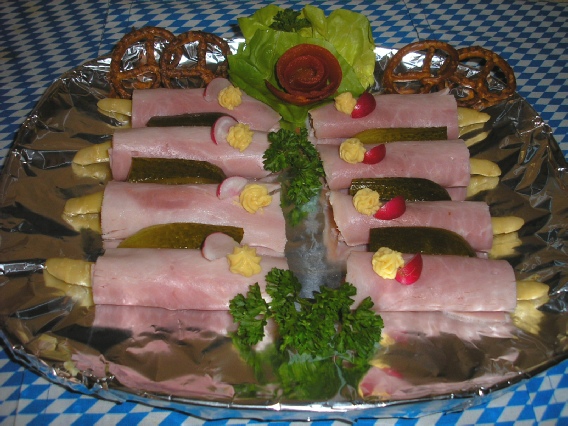 Ingredients:
  8 slices    Boiled Ham
8 spears    Asparagus
     8 tsp    Wurstsalat
     2 tsp    Remoulade, optional for garnish
Radish, Tomato, Pickle, Parsley to Garnish
Directions:
Prepare asparagus, if fresh, clean and simmer in water to desired tenderness. Immerse in cold water, then drain.
If using canned asparagus, omit cooking process, just drain.
Lay out boiled ham slices and spread with Wurstsalat, top with asparagus and roll.
Garnish according to your preference.
Wurstsalat recipe in Salad Section.
In Germany the white asparagus is more prevalent, you can also use green.