This is an excellent, top of the line stuffing which we used in our store for Pork Crown Roasts. We also recommend this stuffing for Pork Chops, Beef Wellington, Meat Stuffed Rouladen and even as Meatballs.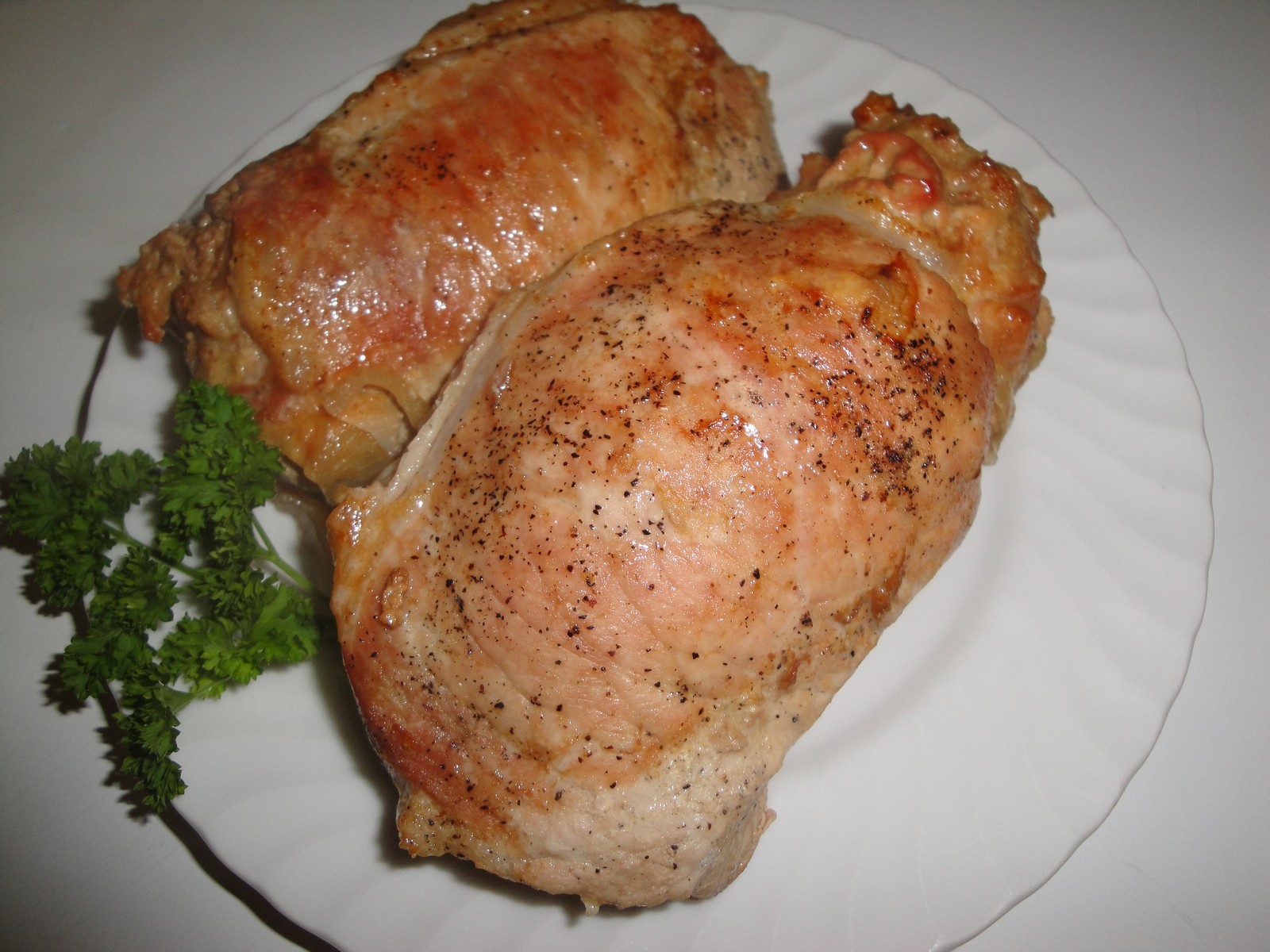 Ingredients:
½ pound    Ground Pork
½ pound    Ground Veal
¼ pound    Fresh Mushrooms
    ¼ cup    Chopped Onions
    ¼ cup    Butter, unsalted
    ½ cup    Hazelnuts, finely chopped
    ¼ cup    Cognac/Brandy
           1    Egg
    ¼ cup    Heavy Cream
    ¼ cup    Parsley, fresh, chopped
      1 tsp    Salt
   1/8 tsp    Black Pepper
   1/8 tsp    Allspice
   1/8 tsp    Garlic
     ¼ tsp    Basil
     ¼ tsp    Thyme
     ¼ tsp    Rosemary
Directions:
Clean and chop the mushrooms and set aside.
Combine salt, pepper, allspice, basil, thyme, garlic and rosemary in a small bowl, blend together and set aside.
Melt the butter in a frying pan.
Add the onions and saute until glassy, add and toast the hazelnuts.
Stir in the mushrooms and the cognac and simmer for 5 to 10 minutes over medium heat, stirring occasionally.
Take off the heat and let cool.
In a large bowl beat the egg together with the heavy cream. Fold in the seasoning mixture.
Add and mix in the pork and veal, mushroom mixture and parsley.
Cover and chill.
Can't find ground veal? Use ground pork only!
A delicious, easier and less expensive Meat Stuffing can be found on our Stuffed Porkloin recipe.