Ready for the Oven in 10 Minutes!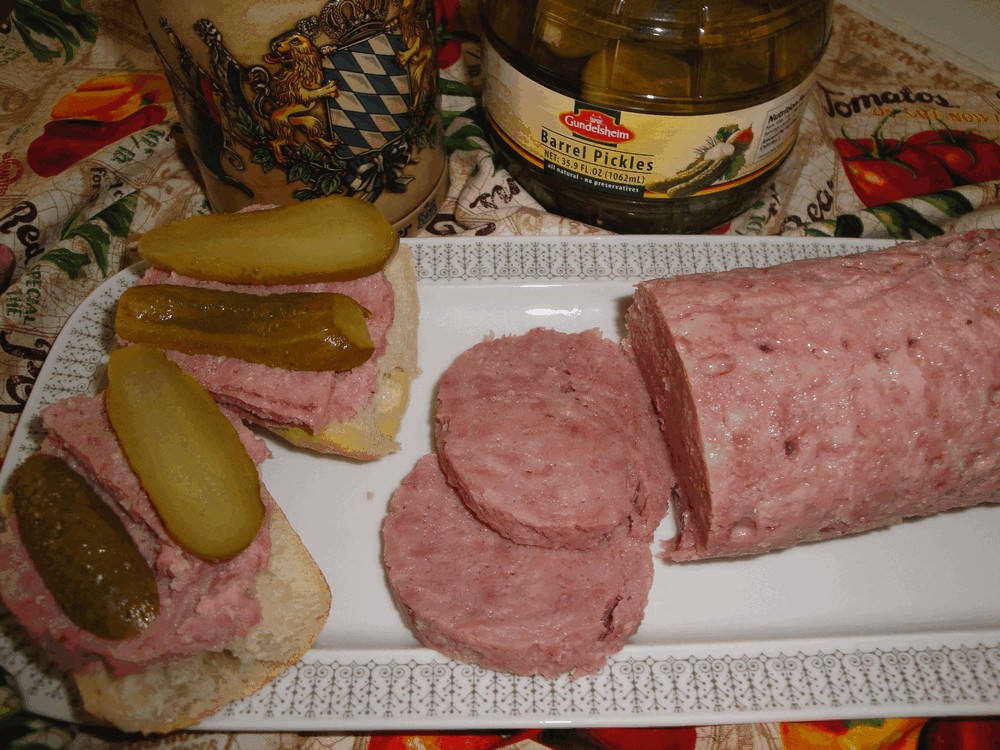 Ingredients:
  2 lbs    Ground Pork or Beef and Pork mixture
  11 g    Salt
 2¼ g    Pink Cure
 2¼ g    Smoke Salt or a few drops of Liquid Smoke
    2 g    White Pepper, ground
    2 g    Garlic, granulated
    1 g    Nutmeg, ground
Directions:
Place ground meat in a bowl.
Weigh all seasoning and dissolve in about 50 ml ice-cold water.
Combine the seasoning with the meat and knead thoroughly – until it binds.
Transfer to a sheet of aluminum foil wrap it airtight that it has the shape of a sausage.
Place on a baking sheet and bake at low temperature (250°F) for about 1½ hours.
Check temperature with a meat thermometer, the sausage is done when the inside temperature is at 155°F.
We always make sure that the Wurst is done at lunchtime and have a thick cut slice on a fresh hard roll or piece of baguette for a delicious lunch.
The rest we use as lunch meat until it is gone.
We always make larger amounts, freeze them fresh in the foil and bake them when needed.
See the next recipe about possible variations you can do with a larger amount.