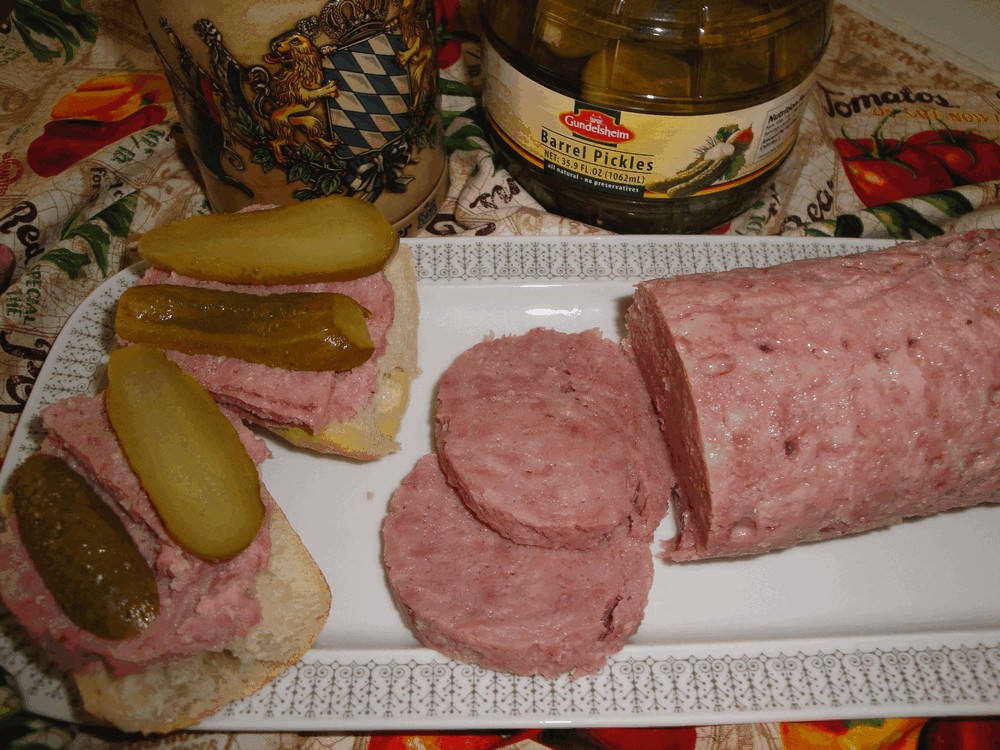 Jagdwurst:  Add 2 tbs whole Mustard Seeds to the Base recipe seasoning.
Bierschinken:  Combine 1 g DQ Cure (6% Sodium Nitrite) with 2.5 g of salt and mix into 8 oz of lean pork cubes. refrigerate over night. The next day mix these pieces into the base recipe together with 2 tbs whole Mustard Seeds.
Cooking time will be extended to reach the desired inside temperature.
Mushroomwurst:  Cut 4 oz of mushrooms smaller and mix into the meat.
Pizzawurst:  Add an Italian Herb blend to taste and add diced Red Peppers. If you want to add cheese look into the high temperature cheese available at Butcher and Packer Supply in Michigan.
Mexican Wurst:  Add Chili Powder to taste, Jalapeno pieces and if desired some cheese. Available at Butcher and Packer Supply in Michigan.
Kielbasa Wurst or Loaf:  Mix in 5 g Sugar, 1 g Marjoram and may be up the Garlic a little bit.
Ingredients and seasoning can be added and altered to fit your taste. Up North Michigan they make Wurst with dried cherries mixed in. Other possibilities are pistachios, spicy red peppers, onions, olives and brandy or wine.
The Wurst can also be baked in a meatloaf pan.